Cancelled: Oncologic Imaging Course 2020
Understanding the value of oncologic imaging
June 24-27, 2020 | Dubrovnik, Croatia 
OIC 2020 Cancellation
Dear colleagues,
Dear friends,
In light of the worldwide coronavirus epidemic and after careful evaluation of its potential impact on the planned Oncologic Imaging Course (OIC) 2020, it is with a very heavy heart to announce the decision to cancel the event.
The OIC was to be jointly organised by the European Society of Oncologic Imaging (ESOI), the Department of Radiology at Memorial Sloan Kettering Cancer Center, the Department of Radiology at Ludwig Maximilians University Munich and the Department of Biomedical Imaging and Image¬Guided Therapy at the Medical University of Vienna.
As we have monitored the COVID-19 situation very closely we concluded that it would be irresponsible and inappropriate to hold such event where medical professionals from all over the world come together. Besides global recommendations to not hold such meetings, as well as possible travel restrictions affecting the attendance of our faculty, which then again would result in a less qualitative educational experience for our participants, it is our highest priority to protect the health and well-being of all attendees and the patients they treat or encounter.
We kindly ask everyone affected by this decision to act with patience and understanding while we redirect our efforts taking all necessary steps.
In these difficult times, the ESOI Office will work with care to handle the situation in the best possible way and to respond to any query at the earliest possible time.
Finally, and most importantly, we hope you are healthy and stay safe during these troublesome times.
Prof. Andrea Laghi
ESOI President
EACR-ESOI Conference 2020
Imaging Cancer: Gaining insights from cells to organisms
September 7-9, 2020 | Berlin, Germany



Scientific Programme Committee
E. Sahai, London/UK (EACR Co-Chair)
H.P. Schlemmer, Heidelberg/DE (ESOI Co-Chair)
S. Bohndiek, London/UK (EACR)
D. Regge, Turin/IT (ESOI)
Course Venue
Harnack House
Ihnestr. 16-20
14195 Berlin
Germany
What can I expect from this conference?
This new conference is organised by the European Association for Cancer Research (EACR) and the European Society of Oncologic Imaging (ESOI).
Our ability to understand and treat cancer is critically dependent upon imaging. This meeting will bring together imaging experts in both clinical and basic research arenas to present their latest research and discuss how to integrate understanding across length scales, imaging modalities, and cancer types.
Improved clinical imaging has the power to transform the detection and biologic characterisation of early lesions and the identification of those patients with more advanced disease for tailoring and monitoring personalised therapies. Further, the development of new therapies depends on improved understanding of cancer biology; small animal imaging and imaging tumours with cellular and sub-cellular resolution can elucidate heterogeneity in cancer cell state and interactions with stromal cells, which provide new opportunities for therapeutic intervention.
Which topics will be covered?

– Visualizing early cancer in the tissue context
– Revealing cancer heterogeneity across scales
– Evaluating the extent and spread of disease
– Predicting and monitoring response to treatment
Who should attend this course?
This conference is aimed at clinical and experimental cancer researchers working with, or interested in, the broad range of imaging modalities including US and photoacoustic, CT and micro CT, MRI, PET/CT and PET/MR hybrid imaging, as well as optical techniques. Data analysts dealing with imaging data science using deep learning/machine learning, are also explicitly encouraged to attend.
.

How can I submit an abstract for this conference?
Please find detailed information about the abstract submission on the EACR website: Abstract Submission
Are there any possibilities for support?
Yes, there are!
ESOI is pleased to award up to five bursaries to assist early-career members to attend the conference and present their work as an oral or poster presentation. Each ESOI Meeting Bursary includes a free registration and funds of up to €500 to support travel and accommodation costs.
You can apply if you are a current ESOI member below the age of 40 and once you have submitted an abstract.
(We may make exceptions for researchers who have had a professional break, such as illness or parental leave.)
Please visit the EACR website to find out more about the application process: Meeting Bursaries
How can I register for this conference?
Registration is handled by the EACR Office. Please visit the EACR conference website for further details.
Do you have any questions?
Please visit the EACR conference website to check further details and/or to get in contact!

Imaging in assessing response to cancer therapy – a hands-on course
November 4-6, 2020 | Bordeaux, France

Organisers
M. D'Anastasi, Msida/MT
L. Fournier, Paris/FR
Local Organiser
M. Kind, Bordeaux/FR
Course Venue
Hotel Mercure Bordeaux Centre Ville
5 rue Robert Lateulade
33000 Bordeaux
France
Partner Society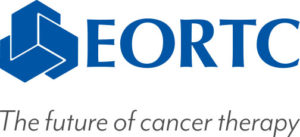 What can I expect from the workshop?
The ESOI/EORTC workshop is an interactive hands-on course aimed at practising radiologists and radiology residents, focusing on the criteria-based assessment of tumour response to treatment. The course consists of a number of lectures explaining the principles of imaging-based tumour response assessment and several hands-on interactive training workshops using specialised software with common and rare cancer cases encountered in the clinical routine or within clinical trials.
What can I learn during this workshop?
– To review the most common imaging criteria for assessment of treatment response
– To review the principles of structured oncologic reporting and the requirements for clinically relevant oncological reports from an oncologist's perspective
– To achieve hands-on experience in choosing and measuring lesions, assessing tumour response to therapy and avoiding potential pitfalls
– To gain knowledge relevant to radiologists about clinical trials and trial methodology
What can I expect from the programme of the workshop?
Please note that the detailed programme of the 2.5 day workshop will be published in due time!
What is the RECIST qualification?
Participants will have the unique opportunity to sit for a qualification test on using RECIST 1.1 at the end of the workshop. Successful participants* will receive a RECIST qualification certificate from the ESOI and EORTC. Qualified imaging physicians will then have the option to become independent imaging reviewers for future EORTC studies.
*RECIST qualification certificates can only be delivered to imaging physicians (radiologists or nuclear medicine physicians) who successfully completed the test at the end of the course.
Certificates of attendance will be delivered to all participants.
Will I receive credits for attending the workshop?

An application for European CME credits (ECMEC®) will be submitted to the EACCME®.
Please note:
Due to UEMS regulations, attendees can only claim CME credits for sessions that have actually been attended during the event. Attendees will need to evaluate each attended session for which they would like to receive and claime the credits.
Confirmation of attendance
Each participant who picked up their name badge will receive a confirmation of attendance.
How can I register for the workshop?
Registration to the workshop will open in May 2020. Please check back for further information or contact the ESOI Office to request pre-registration and save your place.
How much is the registration fee?

We offer reduced fees for ESOI members as well as members in training below the age of 36.
The registration fees will be announced shortly, so please check back later for more information!
Joint ESOI Sessions & Event, Other Events,…
Visit our announcement page for more info!
Announcements